Kennesaw Appliance Repair professionals at Around The House Appliance Repair can be reached at 770-444-9336. Providing appliance repair in Kennesaw GA with 5 Star service for over 20 years!
Click edit button to change this text.
Seeing error codes in your appliance? In theory, these error codes are designed to help you diagnose the problem with your appliance and help you fix the issue without requiring assistance from anyone – including your friendly neighborhood appliance repair shop.
However, have you ever tried going to a company website to find diagnostics for the trouble you are experiencing with your appliance? If your appliance happens to have any electronic parts, the diagnostics could look something like this: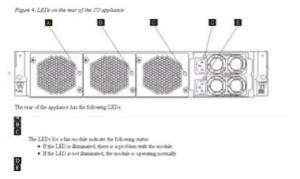 For many, the image is enough to make them want to just throw away the appliance and buy a new one. Except there are several reasons why you should not give up and pursue appliance repair especially if you are from Kennesaw GA.
It's not being environment-friendly to toss out an appliance without trying to repair it first. The repairs needed may only be minor and therefore not be expensive compared to buying something new.
There is less hassle with appliance repair in Kennesaw GA than buying because of the inconvenience of shopping as compared to calling in a reliable company for appliance repair in Kennesaw GA.
Theoretically, popular home appliance have pretty long life expectancies. For instance, the dishwasher should run properly for at least 16 years but on the average will break down between the 9th to the 12th year of use. Other life expectancies of home appliances are:
Garbage disposals – 15 years
Microwave – 10 years
Washing machine – 16 years
Standard size refrigerators – 18 years
Unfortunately, many Kennesaw GA homeowners find their appliances breaking down or performing below par earlier than expected. There are hundreds of reports about microwave ovens breaking down after just 12 months! Based on a 2013 study, 20% of dishwashers and 31% of side-by-side refrigerators break down after 4 years show that This could probably be why most appliance manufacturers offer a limited warranty on their products.
If you want quick tips on how to diagnose your appliance, here are a few practical tips:
To test your fridge, use a thermometer. Put it inside the refrigerator for about 5 minutes. If it registers higher than 45 degrees, call Kennesaw appliance repair. It's time for some serious professional consultation.
If your water heater is not performing as well as it used to, try draining a quarter of the water to remove any sediment that may have accumulated inside the tank. Do this every quarter.
If your clothes dryer is not doing a good job, try cleaning the vents and lint filter
There are ways to extend the life of your appliances without incurring a lot of costs. One would be to schedule regular check-ups with Kennesaw appliance repair.